Technology Trends That Will Dominate 2018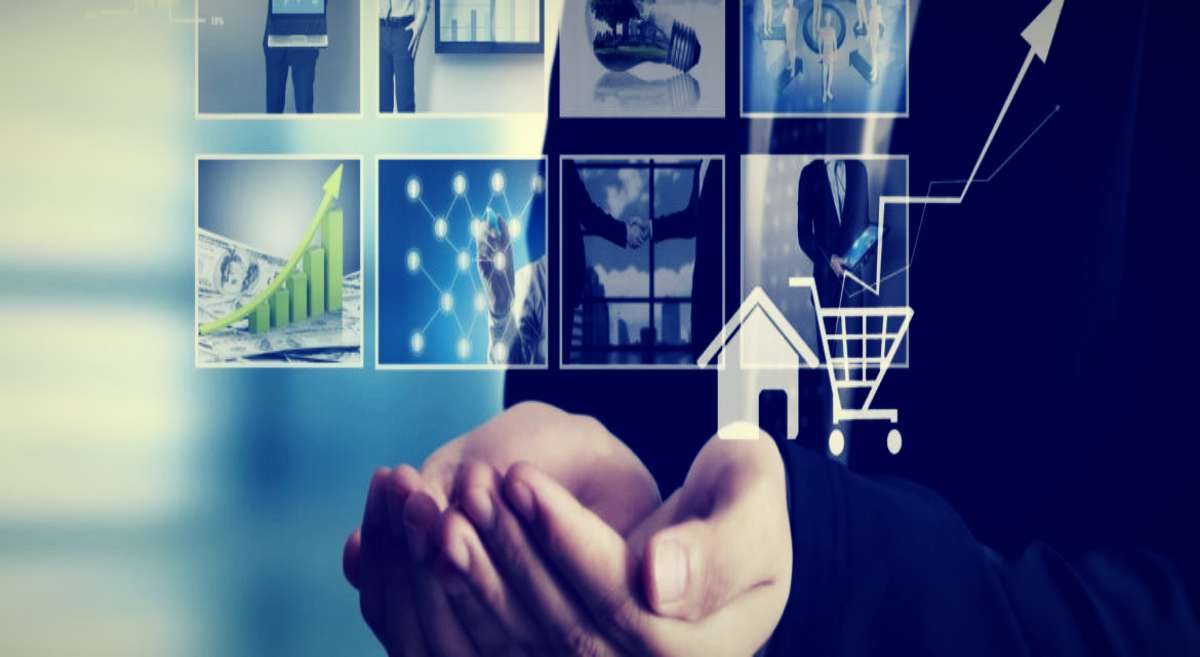 AI permeation. Artificial intelligence (AI), largely manifesting through machine learning algorithms, isn't just getting better. It isn't just getting more funding. It's being incorporated into a more diverse range of applications. Rather than focusing on one goal, like mastering a game or communicating with humans, AI is starting to make an appearance in almost every new platform, app, or device, and that trend is only going to accelerate in 2018. We're not at techno-pocalypse levels (and AI may never be sophisticated enough for us to reach that point), but by the end of 2018, AI will become even more of a mainstay in all forms of technology.

Digital centralization. Over the past decade, we've seen the debut of many different types of devices, including smartphones, tablets, smart TVs, and dozens of other "smart" appliances. We've also come to rely on lots of individual apps in our daily lives, including those for navigation to even changing the temperature of our house. Consumers are craving centralization; a convenient way to manage everything from as few devices and central locations as possible. Smart speakers are a good step in the right direction, but 2018 may influence the rise of something even better.

5G preparation. Though tech timelines rarely play out the way we think, it's possible that we could have a 5G network in place—with 5G phones—by the end of 2019. 5G internet has the potential to be almost 10 times faster than 4G, making it even better than most home internet services. Accordingly, it has the potential to revolutionize how consumers use internet and how developers think about apps and streaming content. 2018, then, is going to be a year of massive preparation for engineers, developers, and consumers, as they gear up for a new generation of internet.

Data overload. By now, every company in the world has realized the awesome power and commoditization of consumer data, and in 2018, data collection is going to become an even higher priority. With consumers talking to smart speakers throughout their day, and relying on digital devices for most of their daily tasks, companies will soon have access to—and start using—practically unlimited amounts of personal data. This has many implications, including reduced privacy, more personalized ads, and possibly more positive outcomes, such as better predictive algorithms in healthcare.
Why It Is Important To Have Cyber Security?
Cyber security conference is vital and essential for the business and for each of us, exclusively, in light of the fact that they unite the group. Besides, regularly goads subsequent to having an important exchange with a companion or a coach, or in the wake of being a piece of a discussion on your most loved point in the field of data security.
Sharing learning, making inquiries and meeting remarkable experts is just a portion of the exercises you can participate in at such an occasion. This is the reason we set up together a rundown of probably the most significant Cyber security meetings around the globe, so you can utilize it as a manual for locate the right one for you.
System blackouts, information traded off by programmers, PC infections and different episodes influence our lives in ways that reach from awkward to life-debilitating. As the quantity of portable clients, computerized applications and information systems increment, so do the open doors for misuse.
What is Cyber Security?
Cyber security is the protection of internet-connected systems, including hardware, software and data, from cyber attacks. In a computing context, security comprises cyber security and physical security — both are used by enterprises to protect against unauthorized access to data centers and other computerized systems.
Cyber security conference, additionally alluded to as data innovation security, concentrates on ensuring PCs, systems, projects and information from unintended or unapproved access, change or devastation.
Why is Cyber Security Important?
Governments, military, organizations, budgetary foundations, healing centers and different organizations gather, process and store a lot of private data on PCs and transmit that information crosswise over systems to different PCs. With the developing volume and modernity of digital assaults, progressing consideration is required to ensure touchy business and individual data, and also shield national security.
While fast innovative improvements have given limitless zones of new open door and potential wellsprings of proficiency for associations of all sizes, these new advancements have likewise carried remarkable dangers with them. Digital security – characterized as the assurance of frameworks, systems and information in the internet – is a basic issue for all organizations. Digital security will just turn out to be more imperative as more gadgets, 'the web of things', get to be associated with the web.
This article acquaints you with some of these dangers, including digital wrongdoing, digital war, and digital fear, and clarifies the safeguards you ought to take against them.
Cyber threat discovery and reaction is created with difficulties. Most contemporary arrangements concentrate on alarm situated information produced by guideline based discovery frameworks. These alarms are hard to organize, be that as it may, on the grounds that the frameworks giving them give little data about the setting of a caution, the article it's cautioning on, and what that item identifies with.
Why Maritime Cyber-security is Important And How to Establish It?
Cyber security threats have grown in reach and complexity. … With multifaceted vulnerabilities and cyber-attack scenarios (intended or unintended), the answer to cyber security lies in a multifaceted approach to manage risks.The National Security Agency (NSA) has brought to light several revelations in the recent years that have hinted at various international malware attacks. Despite this, ship owners and managers belonging to the maritime industry are still not treating as a top priority. While it is true that they are far from the biggest targets of cyber attacks, any attack has the potential to cause serious harm and should be protected against. Below, we present two examples of past cyber attacks on the maritime industry and the consequences thereafter.
Incidents of Maritime Cyber Security Breaching
1. The Port of Antwerp
A drug-smuggling gang hired hackers to breach the digital tracking systems of a ship and locate drug-filled containers. The smugglers were then able to dispatch their own drivers and retrieve these containers by sending then ahead of the scheduled collection time.
Fortunately, the severity of the situation was easily seen and with due cooperation, the authorities shut down the smuggling ring within 2 years. Although the maritime companies involved did not suffer any lasting damage, according to security experts, the damage could have been far greater and the companies were extremely fortunate. These criminals could have gained access to and manipulate a vessel's AIS, giving the impression vessels were in false locations or making phantom structures or vessels appear. The damage could have easily been severe and irreparable.
2. The Hacking of a Drilling Rig
Our second incident of breaching occurred when the maritime internet on a drilling rig was compromised and operations were forced to suspend. Furthermore, during this incident, hacker were able to eliminate an entire database of cargo information associated to a container line. All sorts of crucial information like container location, place of origin, and contents were removed from the system.
Although there have been a number of reported instance of cyberattacks in the maritime industry, there is a remarkable lack of transparency on the issues, as companies involved attempt to hush up their involvement. Thus far, neither the names of companies attacked have been reported, nor have companies come forward with information about the attacks. To date, we are still unsure who has been affected. Of course, this is to be expected as news of cyberattacks related to a company can severely affect trust in their brands. However, this lack of transparency severely hampers attempts to help secure the industry from future attacks.
What Should Maritime Industry Companies Do?
Ultimately, whether a company name gets exposed or not might not be as important as a leak of confidential information from a hacking. Protecting one's self and one's customers must take precedent over all else. Therefore, although maritime internet security is not traditionally a sexy issue, it needs to be discussed out in the open and acted upon. The following are some of the preventive measures that concerned companies, ship owners, and managers should take:
Raise awareness of the cyberattack issues at the executive level
Adopt good "cyber hygiene" in order to dissuade opportunistic attacks
Prevent accidental security compromises, develop and implement proper IT policies and maintain a top-down approach
Regularly backup data
Maintain strong user access controls
Set strong network access controls
Update all software constantly
Train employees to recognize cyberattacks and seek immediate support to prevent losses
Develop strong policies regarding external computer storage, such as USB memory sticks and other external drives.
Though few and simple, most companies do not maintain these kinds of cyber policies, though just these would be extremely effective in securing maritime networks from cyber attacks. Often, many attacks and opportunities arise from human error and poor standard procedures on that lead to lapses in judgement. These few simple rules may make ultimately make the difference to your company in the future.
AI robots will solve underwater infrastructure damage checks
Robots will be paired with a versatile AI that can quickly adapt to unpredictable conditions when examining underwater infrastructure.
Some of a nation's most vital infrastructure hides beneath the water. The difficulty in accessing most of it, however, makes important damage checks infrequent.
Sending humans down requires significant training and can take several weeks to recover due to the often extreme depths. There are far more underwater structures than skilled divers to inspect them.
Robots have been designed to carry out some of these dangerous tasks. The problem is until now they've lacked the smarts to deal with the unpredictable and rapidly-changing nature of underwater conditions.
Researchers from Stevens Institute of Technology are working on algorithms which enable these underwater robots to check and protect infrastructure.
Their work is led by Brendan Englot, Professor of Mechanical Engineering at Stevens.
"There are so many difficult disturbances pushing the robot around, and there is often very poor visibility, making it hard to give a vehicle underwater the same situational awareness that a person would have just walking around on the ground or being up in the air," says Englot.
Englot and his team are using reinforcement learning for training algorithms. Rather than use an exact mathematical model, the robot performs actions and observes whether it helps to attain its goal.
Through a case of trial-and-error, the algorithm is updated with the collected data to figure out the best ways to deal with changing underwater conditions. This will enable the robot to successfully manoeuvre and navigate even in previously unmapped areas.
A robot was recently sent on a mission to map a pier in Manhattan.
"We didn't have a prior model of that pier," says Englot. "We were able to just send our robot down and it was able to come back and successfully locate itself throughout the whole mission."
The robots use sonar for data, widely regarded as the most reliable for undersea navigation. It works similar to a dolphin's echolocation by measuring how long it takes for high-frequency chirps to bounce off nearby structures.
A pitfall with this approach is you're only going to be able to receive imagery similar to a grayscale medical ultrasound. Englot and his team believe that once a structure has been mapped out, a second pass by the robot could use a camera for a high-resolution image of critical areas.
For now, it's early days but Englot's project is an example of how AI is enabling a new era for robotics that improves efficiency while reducing the risks to humans.