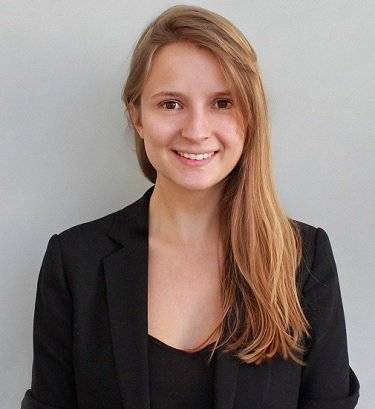 Qudini: Captivating Omnichannel Retail  Imogen Wethered, CEO & Founder, Qudini
Captivating Omnichannel Retail
The luxury fashion house, Burberry, wanted to provide its customers with a safe and engaging experience that would encourage them to visit their stores or to book a service such as style advice with a consultant. Moreover, they wanted to enable virtual appointments so that customers can receive the same high level of support online as they would in a store. The team approached Qudini. Their retail solutions helped Burberry to increase its customer retention, strengthened customer relationships, which resulted in greater sales. Today, Burberry is using Qudini across UK, North America, and Korea to enable its customers to wait virtually for service within its main category stores and to enter its extremely busy outlet stores. They also offer customers the ability to book appointments with sales associates both in stores and virtually.
The concept of retail choreography
Based in London, England, Qudini provides retail choreography solutions to allow retailers and banks to offer engaging customer experiences that increase sales and brand loyalty, ensuring lasting profitability and brand relevance. "Just like a dance choreographer constructs captivating routines through carefully planning and controlling the movement of their dancers across exciting stage environments, our software tools enable retailers to construct omnichannel retail offerings by better planning and controlling their customer experience and colleague operations," states Imogen Wethered, CEO and Co-founder, Qudini.
The company evolved in 2012 when Imogen got together with Fraser Hardy, Co-founder and CTO of Qudini to build a cutting-edge virtual queue management app that allows customers to escape waiting in line by joining a digital queue from a host or their phone. Later, at the request of the increasing numbers of enterprise clients, they began building an appointment scheduling solution that enables customers to schedule appointments for in-store or virtual services. Five years later, "we designed the concept of 'retail choreography' to explain how we help brands to holistically choreograph their customer experience and colleague activities." Today, Qudini also helps customers to check-in from their phone to seamlessly collect online orders from the store curbside.
Ensuring brand relevance
With the increasingly competitive retail environment, the modern brands are desperate to improve their relevance by piloting too many customer experience initiatives at once and throwing multiple software tools, store redesigns, and other initiatives into the mix, often in "pilot" or "labs" focused stores.
Qudini's software helps retailers to improve their brand relevance by enabling them to choreograph the perfect customer experience using the channels that best suit their customers. This is achieved by enabling customers to schedule in-person or virtual appointments to seamlessly collect online orders from the store entrance or curbside and by making waiting in lines more transparent and engaging. "By doing this, our clients have been able to drive more foot traffic to stores, increase customer conversion (and spend!), and enhance customer loyalty and advocacy, all while improving their operations and capturing better data insights on their business," explains Imogen.
To the new era
Despite the roll out of COVID-19 vaccines, customers are still cautious and often reluctant to visit stores. The need of the hour is fast, safe and engaging ways for them is to interact with brands without the fear of visiting a heavily congested store and having no access to service. They would also like being able to book an appointment with a store associate in advance to receive service, or speak with a store associate over video from their own homes. Retailers have been implementing technology tools to minimize the impact of the pandemic. "We've been seeing a rapid rise in the use of store hosts, QR codes, the concept of digital wait lines, the curbside pickup of BOPIS orders, etc.," says Imogen.
However, for Qudini, it was a beginning of a new era of omnichannel retailing where services more frequently take place online via dark stores. "Our solutions are dynamic and intuitive, and work well for a number of different use cases and initiatives. The fact that we've helped people to stay safe during the pandemic and are even helping brands to deliver COVID-19 vaccines has also been really empowering," she ends.