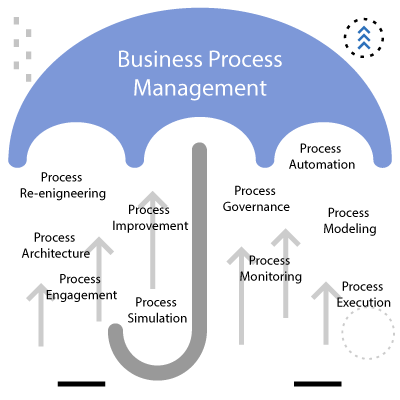 Key Benefits of Business Process Management BPM Software
BPM Software is one of the powerful business tool for managers to document, control and monitor critical processes and then improve them. It also offers IT staff an easy and simple way to deliver highly complex process management for changing business needs. This enterprise-class software allows companies to leverage the Internet by deploying extended enterprise processes that link partners, suppliers and customers.
Key benefits of business process management software are:
· Enforce business decisions by specifying them in processes
· Ensure processes are constant and repetitive, not ad-hoc
· Track tasks, monitor performance, and optimize performance
· Shorten process lifecycles and seamlessly manage exceptions
· Document and formalize business processes, tasks and rules
· Accelerate return on investment by realizing significant cost savings on integration projects
· Leverage technology investments by extending functionality of existing systems
At the same time, your business process management needs to be usable. At the end of the day, it only helps your staff as much as they are able to use it. You could have the most complicated but precise organization system, but not SAP BW is worth its salt if it can be used by every member of your staff. You shouldn't need a degree to use this stuff. Business process management should simplify the core role structure of your business, not be a burden. The key is organization, and the best organization is simple yet understandable at its core. The same couldn't be more true for SAP BW design and organization.
. Generate new revenue opportunities by bringing products and services to market faster than competitors.
· Enhance customer relationships by making it easier to do business with your organization
· Business managers can document and model process flows and hand them-off to IT for automation.
· Business users can utilize workflow capabilities to interact with processes, view business information and make      decisions all via a web-browser.
· Full-featured integration functionality for the enterprise includes message transport, data transformation and    transaction scheduling.
· Complete management, reporting and auditing capabilities to track and monitor transactions.
· Software should have Comprehensive web services capabilities
The BPM software has been successful in providing proven advantage to a range of service provider across the globe, both in terms of business process improvements and benefits to the organization's top-line / bottom-line.