How Cloud Computing Can Drive Innovation And Transform Your Business?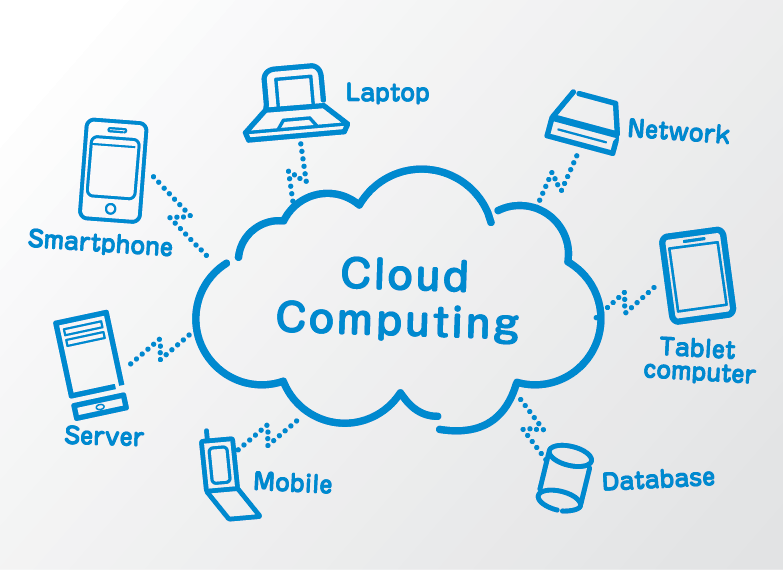 According to the latest surveys conducted by frontline IT companies, more than half of the start-ups have been using cloud-based services for their business betterment whereas others are relying on public multi-cloud options. Whatever be the way, cloud security is essential for everyone.
IaaS (infrastructure as a service)
At a basic level, IaaS public cloud providers offer storage and compute services on a pay-per-use basis. But the full array of services offered by all major public cloud providers is staggering: highly scalable databases, virtual private networks, big data analytics, developer tools, machine learning, application monitoring, and so on. Amazon Web Services was the first IaaS provider and remains the leader, followed by Microsoft Azure, Google Cloud Platform, and IBM Cloud.
PaaS (platform as a service)
PaaS provides sets of services and workflows that specifically target developers, who can use shared tools, processes, and APIs to accelerate the development, test, and deployment of applications. Salesforce's Heroku and Force.com are popular public cloud PaaS offerings; Pivotal's Cloud Foundry and Red Hat's OpenShift can be deployed on premises or accessed through the major public clouds.
FaaS (functions as a service)
FaaS, the cloud instantiation of serverless computing, adds another layer of abstraction to PaaS, so that developers are completely insulated from everything in the stack below their code. Instead of futzing with virtual servers, containers, and application runtimes, they upload narrowly functional blocks of code, and set them to be triggered by a certain event.
Easier Adaptability
The hosted software allows organizations to adopt security practices without many efforts, and they're comparatively less expensive. With cloud-based software, firms can handle their data more securely and can share with clients as well as third-party effortlessly. There is no routine set for "how to use a cloud for business" instead, businesses can run it all according to their needs and current scenarios.
Extensive Security
Cloud-based automated software practices daily data backup, timely software upgradation along with smart security techniques like two-factor authentication and data encryption which allow business to work freely and smartly. QuickBooks cloud computing help firms to share data on-platform itself which reduces the chance of data loss via phishing or other attacks.
Enriched Business performance
Cloud software offers multi-user feature using which team members can collaborate while working on same projects. This particular feature is not available in the traditional accounting software due to which team members have to mail each draft separately to one another results in hundreds of files having the same name and minor changes. Nevertheless, cloud computing offers an easier way of sharing and collaborating which also saves time and lots of storage space. This innovative approach will help business to increase performance and make the process more flexible.
Map Your Cloud Transformation Journey!!
Don't rest with few features or advantages when you're dealing with your business. In today's competitive market world, it is very important to keep keen sight on everything. From your competitors' strategy to new security policies, you need to map everything and then conclude the best for your own business betterment.
Before actually migrating your data to the cloud, you as a client need to check all other parameters like "how beneficial hosting plan is?", "how your business will evolve after having this?" and, "what security will this provider promises?". Most of the times, we walk-in with the crowd without acknowledging our business requirements properly. In such cases, money has invested but, the investment is not fruitful. But, we need to figure out our business requirements from time to time in order to avail better services from the cloud vendor itself.
Wrapping Up
There are plenty of vendors who are offering cloud security and hosting services but, you need to track which one is best-suited for your business. Only a genuine service provider can drive innovation out of your basic business model and help you to transform it. QuickBooks cloud computing is an advancement for businesses who want to enrich their processes, secure their data and, make their business flexible.
Benefits of Cloud And Business Intelligence Services
Moving to cloud computing may reduce the cost of managing and maintaining your IT systems. Rather than purchasing expensive systems and equipment for your business, you can reduce your costs by using the resources of your cloud computing service provider.
Developing in the cloud enables users to get their applications to market quickly. Hardware failures do not result in data loss because of networked backups. Cloud computing uses remote resources, saving organizations the cost of servers and other equipment.
Business Intelligence services and the cloud technology are the regulations that put together all the methods, theories and insights of organizations and provide data that is required by the company when required. BI and cloud intelligence provides the accurate information at the accurate time to the corporations on the requirement. It is the main foundation of all the strategies designed for businesses. In today's world more and more people are adopting the technology in their companies so that all the information is easily accessible by them.
Enlisted here are some benefits of Cloud and Business Intelligence services:
Connection to business from anywhere and at any-time:
Cloud and Business Intelligence services help you to stay connected through mobiles, tablets, desktops etc. and you can access the business data 24/7 from any device of your choice from anywhere. This enhances the productivity and functionality of this technology and you can achieve great results on a high scale.
The technology is compatible, adaptable and responsive:
There are several types of companies worldwide that require customized solutions in adoption of the cloud and business intelligence; however, these technologies are compatible with almost all types of devices and businesses can be integrated to get accurate data analytics.
Data is interpreted easily:
Nowadays, companies are getting data analytics through the cloud and BI services through more visual analytics like charts, diagrams and trees etc. that is more sophisticated and easier to follow. You will get better insights of consumer behavior, sales performance and advertising campaigns.
High performance at low costs:
Cloud and business intelligence services provide strong data analytics about a company and these insights provide precious information that helps in enhancing sales of a company through target marketing at reasonable costs.
With cloud and business intelligence services, you will get high data security with multi layered caching, encryption of data and data segregation. Your data is defended securely by the service providers by the usage of components like voice recognition, fingerprint scanning or other authentication protocols.
Learn How Cloud Telephony Can Influence Your Business Growth
Cloud Telephony is the technology that transforms your business phone system to a business phone on the cloud. It is a voice and messaging service that replaces the need for the conventional business telephone system like PBX, EPBAX etc, And most of the time, it is pretty simple for everyone to understand, make/receive(pick up) a telephone call, hang up or disconnect the call, play an audio file, call transfer, call forwarding, conference the call! with Cloud Telephony, this kind of telephony functions can be added to any computer application.
5 Business Benefits of Cloud Telephony :
Here are the five biggest benefits of modern cloud telephony.
1. Simplicity
2. Mobility
3. Cost Efficiency
4. Flexibility
5. Focus
Pondering what's cloud telephony?
Cloud Telephony can be an internet-based voice and data storage system hosted by the third party which replaces the business traditional PBX.
All my encounter says that cloud telephony is everything your business requirements. It can build your business very quickly. And someone provides aptly marked that – "The purchase done in technology is usually never a waste". Onetime purchase will reap lifelong fruitful results in unlimited ways.
Have a little snippet of how cloud telephony can influence your business growth.
1) Toll-free Number – It is basically a virtual free phone number. The largest advantages of tollfree is usually that it encourages your visitors to call you as it's free from callers end. Thus the engagement rate increases. And to the added advantage toll-free number series is easy to remember, hence your visitors don't need to notice down your numbers on notepads in order to keep in mind you. What can be another convenient method to boost the engagement and resolve the customer query?
2) Interactive Voice Responses (IVR) – It is a technology which lets automated system interact with human beings by sending pre-recorded voice messages. The hosted IVR acts as a Virtual receptionist of your business and proves to become a secured asset if used correctly. You are helped by it to supply customer service 24×7. So you can become ensured that all your visitors will become attended and answered if they call 9 each morning or 11 at night.
3) Bulk SMS- Bulk SMS Marketing is a method of circulating short communications to millions of recipients via software program such Sarv.com. Today technology is usually on its verge and everyone is running in the race to obtain most from the latest technology. And nowadays mobile phone has become an essential medium of conversation and bulk SMS marketing allows you to connect with a mobile workforce from all over the world. It's one of the easiest and inexpensive ways to interact with existing and fresh customers.
4) Missed Call Service – I personally believe that customer is an essential factor which determines the achievement of your business. More content customers you have more your business shall grow. But you'll eliminate the customer if your subscribing treatment is challenging. In this case, missed call service is the solution. Only a simple missed call and your customer gets connected with you. So never miss a potential customer because of lengthy treatment or any loopholes.
5) Voice Broadcasting – It is a mass conversation technique which sends pre-recorded messages to millions of recipients These are automated calls that involves auto dialing. Voice broadcasting has universal reach, therefore, plays an essential role in achieving the vast human population of the world. The amazing factor about voice broadcasting is that no person must handle the calls. Simply record your message and run a voice campaign and all your customers will receive the call all at once.
What Things to Know Before Moving Your ERP to The Cloud!
In this modern age, everything and everyone seems to be 'on the cloud'. There are undoubtedly a lot of benefits of being on the cloud, in terms of storing data and hosting software. But it is important to know what it really means for your accounting software and private data. For Sage 100 Cloud Hosting it means, instant access to real-time customer data, reports, and analysis, via PC, laptop, smartphone or tablet, anywhere and anytime with internet connection capabilities.
There is a lot of confusion about cloud computing, what it means for business and how it is beneficial. Users can access the same features, functionalities as a Sage 100 ERP deployed on-premise, but without the cost associated with building an in-house server or the hassle of maintaining the backup of huge data, or dealing with its security issues. Even though cloud comes with huge benefits, moving to the cloud has its own challenges and businesses need to understand what it entails.
What to know before moving your Sage 100 ERP to the cloud?
Experts mention below five cloud-clarifying concepts you need to know before moving your Sage 100 to the cloud to help run your business, secure your data, enable your company's growth goals and ensure business continuity.
Know Your Services – You should be clear on what you are choosing and what it involves. Three types of services are offered; Software-as-a-Service (SaaS), Platform-as-a-Service (PaaS), or Infrastructure-as-a-Service (IaaS).
Know Your Service Level – How much does it cost when you're not online and your data is completely inaccessible to both you and your customers?
Know Your Deployment Options – Private, Public, Virtual, or Hybrid Cloud options.
Know Your Risk – Are there risks in moving Sage 100 to Cloud?
Understand Your Cost – How to retain your investment (ROI).
Long term costs are much less as you don't have to maintain your own IT infrastructure or hire IT staff. Experienced host providers handle everything related to software updates and hardware upgrades, thereby relieving you from the task of dealing with complicated technical issues at your end.