Illumeo founders Greg Stout and John Kogan seem to have a perfect combination of backgrounds for bringing new technology solutions to training for accounting and corporate finance professionals. John is a many-time CFO with almost three decades in corporate finance and accounting, including extensive training leadership. Greg is similarly deep, but in technology, leading many companies' development teams to build scalable, usable, class-leading solutions in a variety of product areas. Today's business environment runs at a dizzying pace. People who were hired for certain skills yesterday soon find themselves trapped with yesterday's skills. That's not good enough. To be truly effective one has to have skills that are up to the minute, and even ahead of the crowd. This enables working professionals to survive their jobs today and thrive in their careers tomorrow. It also allows their companies to stay ahead of the curve. Although most people don't think about finance and accounting as areas of competitive advantage, they definitively are – and if not, they should and could be. Effective skills in these areas allow companies to get their leadership and stakeholders more insightful information, faster, enabling quicker and better decisions. That's enough to turn an average business into a great business.
Fun, adventure, thriller, fantasy, myths—types of fiction genres for children today are much more diverse and exciting than before. Reading a wide variety of genres helps children to develop emotionally, socially, intellectually and culturally, making them effective learners. However, according to the Department of Education, one in five children in England cannot read well by the age of 11. An equally worrying statistic also proves that 30 percent of children aged 11–17 do not read for pleasure, which ultimately results in insufficient reading and comprehensions skills. This is the same case for many countries across the world, pointing to a global challenge in education. With extensive experience in publishing industry, Sven Huber identified this issue and founded Boolino, in 2011, to help children increase their poor reading habit. Based in Barcelona, Spain, the company develops reading tools that support parents to foster the love for reading amongst their children. In 2016, Boolino acquired UK-based Fiction Express—a digital, interactive reading platform that helps primary and secondary schools through the power of engagement and gamification. "For us, technology is an enabler that aids in the creation of a completely new way of interacting with learning content.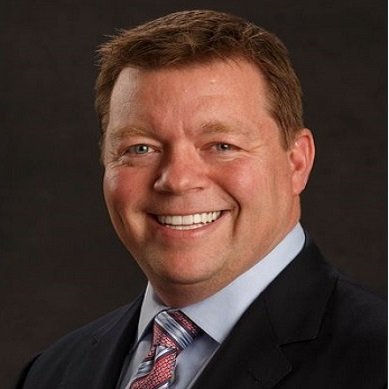 Due to the organizational complexity at many higher education institutions, finance management can be daunting. With a goal of more efficiently managing its finances, a prestigious private university sought a single integrated solution that could streamline and standardize the budgeting and planning process for its various units, from academic departments and professional schools to housing and museums. In addition, its finance team wanted quick and easy access to the data to manage its budgeting and forecasting. After considering multiple enterprise solutions in the market, the university implemented Kaufman Hall's Axiom Software—an intuitive, flexible, and powerful budgeting and planning platform—to meet its requirements.  Axiom streamlined the university's budgeting process with highly automated workflow capabilities that eliminated the pitfalls and chaos of stand-alone spreadsheets. Also, the software offered configurable, Excel-based models that could easily be adapted to a specific department's needs, along with powerful drill-down and drill-through capabilities, enabling ad-hoc analysis for end users. Today, the many diverse programs and operating units of the university are integrated onto one system for a complete overall financial picture.
Before testing the ground, a seasoned entrepreneur looks for a way to provide a personalized experience to his/her target audience. With a successful track record of creating technology startups and scaling them into profitable companies, Jay Tokosch well succeeded in accomplishing this through his latest brainchild, NoteAffect—an application that allows instructors to broadcast  ANY digital lecture/course material to students' digital devices for personalized and interactive learning. Jay often finds it in his passion to explore the hottest segments in the market and design newest products that do not exist in the market. "The key to NoteAffect is the engagement features and the embedded algorithms that deliver unprecedented analytics, enabling data-driven decision making," claims Jay, CEO and Founder of NoteAffect. By putting together engagement and analytics, the company increases the knowledge rate and helps provide more effective training, education, and meetings. This in fact solves the challenges faced by the three major stakeholders in the education ecosystem—Students, Instructors, and Administration.
The view that video resources will play an important role in the classroom of the future is not something many would argue. For starters, video-based content is being used to support many of the educational initiatives that schools and districts are implementing in classrooms today. Video is a multifunctional resource and it can be effectively used to supplement existing lesson plans, and bring subject matter expertise and content context into classrooms in ways no other technology can replicate. Also, video is a flexible resource and can be presented in a number of formats: recorded video, video conferencing and most recently, live-streaming. The format creating the buzz today is live and interactive streaming. A derivation of live-streaming that allows for real time interaction through chats. It promotes classroom engagement and ultimately, improved learning outcomes. Charleston, SC based Streamable Learning was founded to put live and interactive at the forefront of  learning the classroom. Historically, live video in the classroom was predominantly offered through video conferencing, a transactional model whereby supply and demand was basically driven by one-to-one contact. In such a service, each session is scheduled, purchased, and supported individually. Streamable Learning takes a different approach and builds a calendar of hundreds of supplemental curriculum-based events offered to schools and districts through a subscription model.
Wisedoc, a software company exclusively for researchers founded by researcher – entrepreneurs Dr. Akash Kannegulla, Bo Wu and tech wizard Andy Garcia to ease the process of documentation, formatting and publishing their complex journals, conference articles and patents. Wisedoc is a cloud-based service that helps academicians and researcher to quickly and easily format their content to the required specifications of journal publishers. Wisedoc software addresses every requirement of the researchers in content formatting and save time and effort as it is designed and developed based on the first-hand experience of the founders. The genesis of Wisedoc came from the frustration on the disproportionate amount of time and energy spent in shaping up the multitude of technical papers with multiple tables and figures by Akash during his doctoral program years at Oregon State University. With each publication having their own standards and systems, Akash felt he was spending needlessly his valuable time in formatting the various documents to meet the publisher's demand. However, publish or perish being a criterion for procuring a PHD degree, he along with fellow researcher Bo Wu embarked on setting up the Wisedoc application to simplify the whole documentation procedure.
Informational and instructional technology has felt like two sides of a busy street.  The traffic flow of students and teachers whizzing by and pulling up to whichever side provided the needed support and resources. If students and teachers needed instructional technology tools and strategies, they pulled up to the instructional team, and if they needed assistance with peripherals, devices or connectivity, they pulled up to the informational team. However, times have changed, and both sides of the street are now working together like a pedestrian-only walkway. Tech terminology like networks, firewalls, access point, bandwidth, servers, and phone systems now include terms such as student data privacy, accessibility tools, digital equity, cybersecurity, 1:1 initiative, and BYOD. Our students are growing up in a world where learning doesn't just happen within the brick and mortar walls of schools. Resources such as hardcover textbooks, scantron sheets, poster boards, index cards, and worksheets are being replaced organically with content management systems, collaborative documents, videos, podcasts, and educational software.  Teachers and students are personalizing learning experiences thru blogs, virtual field trips, multimedia presentations, robotics, and artificial intelligence.
Higher Ed is a highly collaborative work environment.  Governance of universities is shared between the administration and the faculty, and even beyond that, all voices have a voice in governing the institution.  This has real consequences for CIOs and other technical professionals working in Higher Ed.  How does transformation happen in this environment?  The only way that CIOs can effect change in this environment is to know the mission.   In corporations, it's important that IT know the *business* and partner with colleagues on the business side.  A university is mission-driven, so that's where Higher Ed CIOs must focus.  Obviously, the mission focuses on teaching and learning, but universities, particularly public universities, also serve the public good.  Additionally, universities also often have a mission around research. Engaging in the mission of the university means working with a broad set of stakeholders, not just faculty, staff and administration, but students.  Working with students can present unique challenges for engagement.
Education Funding Partners was recognized today as a company creating the most positive overall impact on its customers and for creating powerful governance structures to protect its company mission based on an independent, comprehensive assessment administered by the nonprofit B Lab. Honorees are featured on B the Change, the digital Medium publication produced by B Lab, at bthechange.com/bestfortheworld. Education Funding Partners is honored in both the Best For Customers list and Best for Governance list, which include businesses that earned a score in the top 10 percent of each of those categories out of the more than 2,400 Certified B Corporations on the B Impact Assessment. The full assessment measures a company's impact on its workers, community, customers and environment. To certify as B Corporations, companies like Education Funding Partners must complete the full assessment and have their answers verified by B Lab. The Customer portion of the B Impact Assessment measures the impact a company has on its customers by focusing on whether a company sells products or services that promote public benefit and if those products/services are targeted toward serving underserved populations.
Schiller Park, IL- July 11, 2017 – Enrollment Rx, the leading provider of cloud-based Constituent Relationship Management (CRM) solutions for higher education, today announced the addition of FormBuilder Rx on the Salesforce AppExchange. FormBuilder Rx creates complex and dynamic web pages, with drag-and-drop functionality that enables administrators to easily set up forms and personalized homepages. The newest Enrollment Rx product, FormBuilder Rx, joins Enrollment Rx Core, Events Rx, and Import Rx on the AppExchange. All of Enrollment Rx's listed products are lighting-ready, have passed the rigorous security review, and are architected to support Salesforce's long-term vision for higher education. "FormBuilder Rx is our most exciting product release yet", said Lawrence Levy, President of Enrollment Rx. "FormBuilder Rx allows us to . We have enormously reduced the level of effort required to deploy Salesforce's Communities and Sites for higher education, down from many months to just a few days. And because FormBuilder Rx can work in most Salesforce environments, it can be readily installed by any Salesforce client that is wrestling with custom code for Communities and Sites pages."
West Corporation, a leading provider of technology-enabled communication services, today announced its SchoolMessenger school community engagement platform, products and staff will be rebranded as West's Education group. Since SchoolMessenger was acquired by West in 2014, its trusted services have been expanded and enhanced by West's subsequent acquisitions of SchoolReach and SharpSchool. Now, all of the SchoolMessenger solutions are part of the Education group of services within West. The comprehensive SchoolMessenger product line from West includes the flagship service SchoolMessenger Communicate℠ (broadcast notification) as well as SchoolMessenger Presence℠ (website content management system), SchoolMessenger CustomApp℠ (custom mobile apps), SchoolMessenger SafeMail℠ (safe student email), SchoolMessenger SecureFile℠ (secure document delivery), SchoolMessenger K12 Social℠ (social media management), and SchoolMessenger Passport℠ (single sign on). The Education group will continue to have its offices, staff, and industry-leading support operations in Scotts Valley, California; Toronto, Canada; and St. Louis and Joplin, Missouri.
Ellucian survey finds the vast majority of administrators believe their institution will not stay competitive without integrating data across departments in the next five years
Key takeaways 
Prospective students are increasingly considering personalized communication in their decision on which institution to attend.
Students expect the large amounts of data they provide during the recruitment process to be reflected back in tailored communications and experiences.
Institutions can use student lifecycle data to better capitalize on the connection alumni have to their alma mater and overcome barriers to giving.
TRUMBULL, CT – 26 July, 2017 — Questionmark, an industry leader in assessment management technology, today announced it has achieved the prestigious ISO 27001 certification for Information Security Management.
ISO/IEC 27001:2013 is an internationally recognized information security management standard which ensures organizations apply a framework to business processes to help identify, manage and reduce risks to information security. ISO 27001 ensures that process, technical and people controls are in place and audited to protect confidentiality, integrity and availability of data on an ongoing basis. The certification was achieved after in-depth assessment by a third-party accredited team of auditors at BSI (British Standards Institution). John Kleeman, Questionmark's Executive Director and Founder and security business lead, commented, "We work with many high-risk industries such as banks, government agencies and healthcare organizations who entrust us with their data and who need assurances on security. We're very proud to have achieved this independent certification and joined the ranks of a select few. It is a testament to Questionmark's dedication to implementing robust security controls, and the importance we place on the protection of our customer data."